From a strong international player to a capable television commentator. From a number 8 to a number 1.
Parma 2023, Gareth Delve as a TV commentator for BBC Sport
Gareth Delve's story is one of the tough ones. One to be told to young boys who start out in sports and then become professionals as time goes on, and begin to wonder: "What am I going to do next, what am I going to do when I grow up?"
Gareth Delve is not the only example, but he showed a way, a possible path to undertake in the world of communication using the skills acquired in a professional sport. Playing sports enables people to acquire value, character and professional skills to create a future for themselves and continue beyond the playing field.
Observing the press box, we discover a familiar but difficult-to-identify face. Let us try to apply the standard criteria for recognising a real rugby player. The hands? They are those of a real rugby player. The physique: also, including the shoulders. Expressions and attitudes denote character.
This is Gareth Delve, born in 1982, a powerful Welsh third centre: one metre 90 centimetres and over 110 kilos in weight.
Gareth, you are a legend, it's a great pleasure to meet you! What can you tell us about your career? What values did you learn playing rugby?
He smiles.
Today I think about my career both as a player and as a coach. I am now coaching an academy in Glouster.
Glouster Rugby is an English team, one of those in which Gareth played professionally.
I teach the boys the values of teamwork, resilience and adaptability. For example, in today's match the two teams never seemed to find a way out, but then they regained the character to keep fighting and in the end even playing with a man less they won. (Editor's note: the reference is to Cardiff's Welsh team during their match against the Zebre in Parma on 24 March 2023).
The boys showed that necessary resilience and the will to win. Precisely these are the huge emotions you learn from a young age when you start playing rugby but also in your professional life.
What feelings and emotions did you experience when you finished your career? 
He smiles, a simple smile, but a warrior's smile.
It is precisely when you finish your career that you have a chance to reflect for the first time. My greatest emotion came when I realised that 'I had lost the game I loved'. But the friendships and relationships you created remain. I've been lucky to go and play around the world; I've played in Australia, all over the UK and Japan.
So I think the main feeling is that I have played a wonderful game, a game that is good for everybody.
To boys who start playing rugby, what can we say, what encouragement can you give?
That's exactly the point: we have to encourage the boys who are starting to play, tell them to enjoy the game. Sure it's a physical, tough game that will test you, but enjoy the challenge, enjoy the camaraderie. Enjoy the test you put yourself through and enjoy it when you approach your teammates, when you approach your opponents. Rugby is a game of respect. It is a game that will take you many places and teach you many things. But the most important factor is to respect the game and leave it a little better than you found it.
Time out.
Thank you Gareth, for your history as a player and for your teachings on and off the field.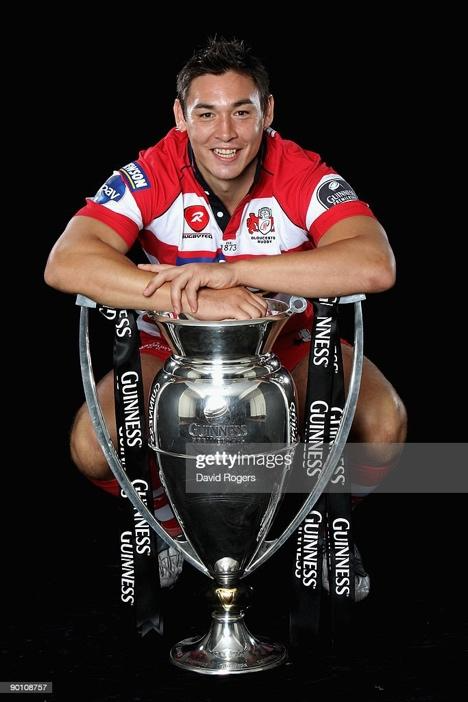 Gareth Delve has played in England for the Bath and Glouster teams, in Japan for the Nec Green Rockets, in Australia for the Melbourne Rebels, in Wales for the Ospreys. From 2006 to 2010 he has been an international player for the Welsh national team.
Read more about Gareth's professional life:
Cardiff, sabato 20 marzo 2010 – GALLES – ITALIA, 33 – 10 (p.t. 12 – 0)
Marcatori: p.t. 10' cp. Jones S. (3-0); 26' cp. Jones S. (6-0); 36' cp. Jones S. (9-0); 40' cp. Jones S. (12-0); s.t. 12' m. Hook tr. Jones S. (19-0); 17' m. Hook tr. Jones (26-0); 28' cp. Bergamasco Mi. (26-3); 31' m. Williams S. tr. Jones S. (33-3); 37' m. McLean tr. Bergamasco Mi. (33-10).


Galles: Byrne; Prydie, Hook, Roberts (25' st. Shanklin), Williams S.; Jones S. (32' st. Bishop), Phillips (32' st. Peel); Jones R. (cap 29' st. Delve), Warburton, Thomas; Charteris, Davies (18' pt. Gough); Jones A. (3'-12' pt., 25' st. James), Rhys (25' st. Bennett), Jenkins. All. Gatland

Italia: McLean; Robertson, Canale G. (4' pt. Pratichetti M.), Garcia, Bergamasco Mi.; Gower, Canavosio (29' pt. Tebaldi, 25' st. Bocchino); Zanni, Bergamasco Ma., Sole (15' st. Vosawai); Bortolami (36' st. Bernabò V.), Geldenhuys; Castrogiovanni Mar., Ghiraldini L. (cap, 27' st. Ongaro), Perugini S. (15' st. Aguero). All. Mallett
For more:
Learn more about Gareth Delve: